Every 2nd weekend
NavCal river cruise to Kingston and back
NavCal is offering a round trip river cruise. These 170 mile round trips will cover the most beautiful parts of the Tennessee River.
Read Details

Through August 26, 2014
Knoxville Jazz Orchestra: Jazz on the Square
Free, outdoor weekly concerts on the Market Square Stage on Tuesday evenings. Our popular summer series is back on the outdoor stage at Market Square. The music goes from 8 to 10pm. Bring a chair, a blanket and a friend. Weather permitting.
www.knoxjazz.org

July 25 to August 10, 2014
The Memory of Water
Theatre Knoxville Downtown, 319 N. Gay St
A beautifully moving and surprisingly funny story of three sisters who return to their childhood home in England to celebrate their mother's life (and mourn her death), all the while searching for the secret to a happy future buried within the memories of their past.
www.theatreknoxville.com

July 25 to September 21, 2014
Summer Events at Fountain City Art Center
The Fountain City Art Center (FCAC) is celebrating its 10th year anniversary in a number of ways. An exhibit features art by FCAC members who are competing to have their work chosen for the 2015 FCAC Calendar.

No admission is ever charged to see exhibits at the Art Center, located at 213 Hotel Avenue next to Fountain City Park. Also on view will be the work of Mary Baumgartner's "Wonderful World of Watercolor" students.

July 31 - August 9, 2014
USA Diving Event
Age Group & Junior National Championships
Read Details

August 1, 2014
Justin Kalk Orchestra
Barley's Taproom
Dubbed "local champions of the riff" by Nashville Scene, JKO brings a highly original yet rooted approach, paying tributes to Hendrix-flavored rock and Buddy Guy-inspired blues coupled with fiery guitar solos, orchestral compositions and a delivery that leaves you only wanting more. Nashville, by way of Washington DC, the trio at the heart of the orchestra is comprised of frontman and guitarist Justin Kalk, bassist Steo Britton and drummer and percussionist Jeremy Williams.

August 2
6th Annual Summer Rose Tea
On Saturday, August 2, from 2 PM to 4 PM, the Fountain City Art Center will be hosting the 6th Annual Summer Rose Tea. If you would like to attend this event, please call the Art Center for more details and to purchase tickets, $25 per guest.

Classes & Workshops
The Art Center has new classes and workshops year round in watercolors, pastels, oils, acrylics, clay, drawing, jewelry making, and hand made books. The latest schedule has just come out. To receive a copy, please contact fcartcenter@knology.net.

LeGrand Music Studio
The Art Center also houses LeGrand Music Studio with lessons in guitar, voice, piano, mandolin, and several other instruments. For more information, call Andy LeGrand at 223-5885, email info@lmstudios.org or visit www.lmstudios.org.

The Fountain City Art Center is located at 213 Hotel Avenue next to Fountain City Park, Tu,Th 9-5; W,F 10-5, and 2nd & 3rd Saturdays 9-1. Check out the artists' market in the Center, the Parkside Open Door Gallery if you are looking for the perfect gift or home décor.

July 29 to August 16, 2014
Tennessee Valley Fair: Lego™ workshops
Workshops are free and open to all ages but geared towards children, Kindergarten through 8th grade. Participants will be introduced to the art of competitive Lego™ building and enjoy hands-on building opportunities, tutorials and more.
Read Details
August 1-31, 2014
"A Visual Experience" by Art Group 21
An art exhibition featuring original watercolor, oil, acrylic, pencil, pastel, mixed media, collage, and more by 21 local artists.
Read Details

August 3, 10, 31
Smoky Mountain Storytellers: Stories in Every Jar
3:00-5:00 PM
Come in and sit a spell on the Back Porch for tales from the Smokies. A wide variety of Storytellers entertain throughout the summer.
Read Details

August 12-17, 2014
USA Diving Event
Senior Diving Championship
Read Details

August 12
STFK Science Cafe
Ijams Nature Center, 5:30 PM.
A fun and relaxing group discussion with an expert in the field of science being discussed, and you have the opportunity to ask the expert your questions. The topic for this upcoming meeting is "Invasive Species" (of Plants). Guest expert is Assistant Professor of Biology (Botany) Chris Adams from Berea College in Kentucky. Kids age 5-12 who attend with a parent will have the opportunity to enjoy some fun activities with a science lesson on plants nearby behind a room divider.

The STFK Science Cafe is free to attend, and some complimentary refreshments are provided at the meeting. If you are planning to attend, please call Ijams Nature Center to register; (865) 577-4717 extension 110.

Ijams Nature Center is located at 2915 Island Home Avenue, Knoxville, TN 37920. Meet in the main Visitor's Center building.
21st annual
Russell Biven Summer Clayfest Tournament
August 8-9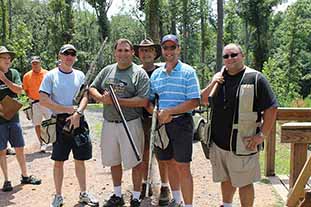 Chilhowee Sportsman's Club, Maryville
WBIR's Russell Biven will host and participate in this tournament which will benefit mental health, addiction and social services provided by the Helen Ross McNabb Center.
Read Details >>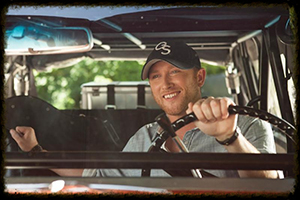 2014 Tennessee Valley Fair
Headline Entertainment
September 5-14

The Tennessee Valley Fair is featuring special entertainment by Cole Swindell, Scotty McCreery, Parmalee, Big Daddy Weave and more.
Read Details >>
May – September,
Monday-Friday 9:00 AM – 3:00 PM
Women's Basketball Hall of Fame: Time-Out Camps
Camps, day care and recreation centers can bring their kids to the Women's Basketball Hall of Fame and receive a special "Time-Out" museum admission rate of $5.00. Your group will receive a guided tour of our museum, organized games on the ball courts, basketball skills program, and free play time. You can also add on a pizza party, or a movie with popcorn! Either way, we will expose your group to a variety of entertaining programs, while your staff receives a "Time-Out." Advanced reservations are required. There is a minimum of 10 participants and a maximum of 100 participants per group.
www.wbhof.com

August 26, 2014
Successful Grant Research: Matching Needs with Available RFPs
United Way of Greater Knoxville, ​1301 Hannah Avenue, Knoxville 37921
8:30am – 4:30pm
A one-day Successful Grant Research Workshop conducted by Grant CREWS. Are you wanting to apply for grant funds to help support a non-profit, but are having a hard time finding the grants? This class may be for you! This workshop is designed for to help you learn the details needed to begin research, to conduct successful grant research, and the skill set to help save you time in your searches so you can actually begin writing. We will cover the details needed before you can begin any research, management of research to make efficient use of your time, how to locate available grants on the local, state and government levels, how to navigate organizational websites to locate funding opportunities, grant databases and other resources that fit your specific needs, as well as pitfalls to avoid that will save you time and cut down on frustration as you work to locate funders whose priorities match your needs. Early bird registration until August 4th is $150. Contact Grant CREWS at grantsforgood@live.com or visit www.grantcrews.com to register.